The best systems to insulate your home and save energy
The best systems to insulate your home and save energy.
How to reduce energy consumption and save money
Thermal insulation
is the best way
to save energy and make your home more comfortable. Choosing the correct insulation system and the proper insulation technique
is critical: the better insulated your home is, the more efficient your heating system will be – that's why we rely on industry professionals.
Thermal insulation has the primary task of ensuring comfort and healthy living, mitigating internal temperature during all seasons of the year and preventing building damage resulting from formation of moisture on building components.

The system facilitates a reduction in heating and cooling costs allowing a long-term savings and can also be Low Cost from the very first moment when combined with tax deductions measures. Moreover, thermal insulation can be used to make sure that your property's value remains stable in the long period or even better to enhance it.
Thermal coating and wall insulation
When it comes to
thermal insulation
, we immediately think to
external walls insulation
. Actually, a third of the energy required to heat your property escapes through the external walls. The external wall coating is the most widespread type of insulation system and it works applying insulation boards that have a hydrophobic but breathable surface.
Internal wall coatings are usually recommended for apartments inside a condominium, or for private home interventions, if you do not want to work on the external walls. Like the external one, the internal coat also has the main advantage of improving comfort at you home while allowing you to save money on your bills.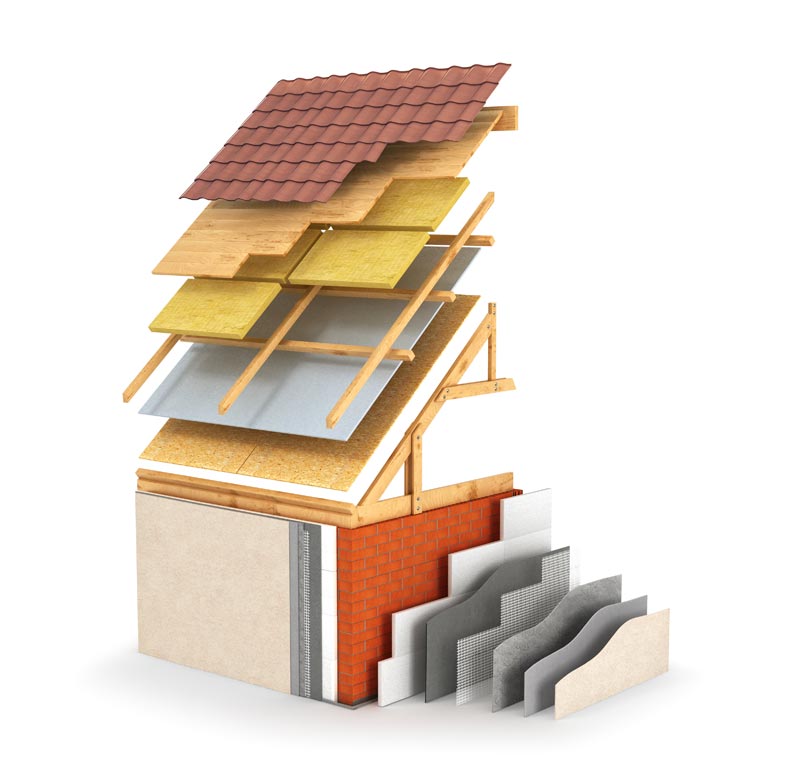 Building insulation cannot be defined "complete" without
roof insulation
. A quarter of heat is lost through the roof. Insulating your loft, attic or flat roof is a simple and effective way to reduce heat loss and reduce your heating bills.
As for walls, in roofs it is possible to apply internal or external insulating systems: There are several technological solutions that can be used for roof insulation and the best choice always depends on the roof type (pitched roof, flat roof).

It is possible to apply internal insulating panels, or to opt for construction of a warm roof or a cold roof (ventilated roofs).
We will be glad to answer your questions
Contact us for free advices
Fill out the form below for free consultation