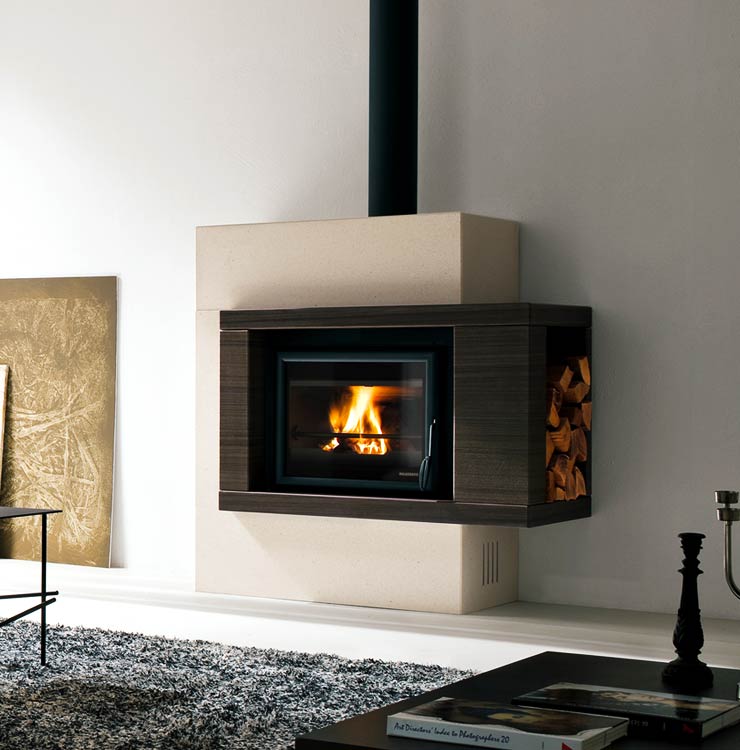 Design element and heating system
Beyond being a central design element, the fireplace is a meeting space used to gather with loved ones to share pleasant moments caressed by a warmth fire.
Excellent method to cut consumption and management costs.
Ecological, robust, resistant over time and with customized coatings.
Designed for replacement of an old fireplace or for a new installation.

Extensive exposure in our Show Room
Palazzetti Termopalex Hwt 78f Fast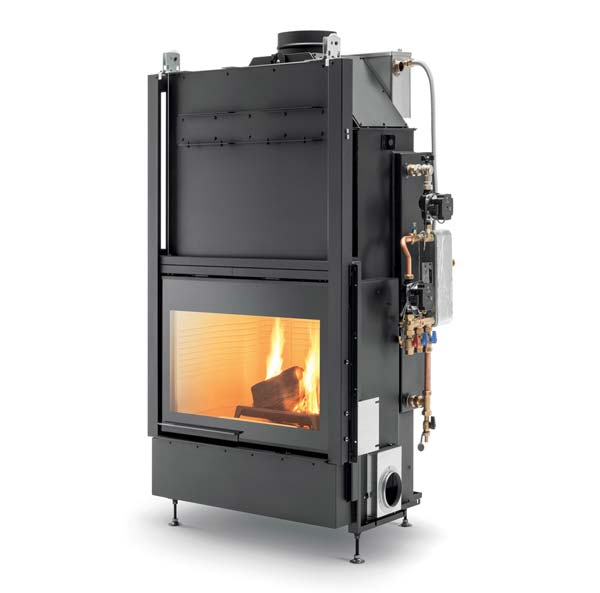 A central heating firebox with a steel open vented vessel equipped with a firebox made of Thermofix and an innovative 16-tubes heat exchanger with turbulators equipped as standard with a hydraulic separation system, with a 130 liters boiler and a control panel.
Palazzetti Termoplax is equipped with sturdy sliding door system that makes the door glide smoothly open. Glass can be tilted by 40° for cleaning purposes, stainless steel open expansion vessel, innovative 16-tubes heat exchanger with turbulators, by-pass valve expels flue gases when the door is opened, accurate combustion management and control by adjusting primary/secondary air, predisposition for connection of the external air intake at the bottom or at the side, aesthetic cast iron firewood holder supplied as standard FAST: equipped with separation system (two circulation pumps and a heat exchanger for system separation), steel open vented vessel and a digital thermoregulator hydraulic.

TECHNICAL DETAILS

Weight: 430 kg
Sizes: 106 x 69 x 171 cm
Heat input: 30.72 kW
Nominal heat output: 26.29 kW
Water heat output: 16.36 kW
Efficiency: 85.6 %
Flue gas outlet: ø 25 cm
Environmental performance: 4 stars